About us, our history, and our work
Exceptional reliability and integrity since 1933
HISTORY
Triad Tool was founded by William P. Wichelhaus and owned continuously by the Wichelhaus family since 1933, with the 4th generation management actively in place. Triad is a vertically integrated contract manufacturer specializing in CNC precision machining.
Triad excels in the manufacture of detailed prismatic shaped parts with complex geometry and intricate detail (i.e., housings- hog-outs, castings and forgings). Parts with these configurations are well suited for our 4 and 5 axis machining centers. Through the utilization of our FMS cells, small to medium mixed batches of parts can be simultaneously processed in an unmanned, lights-out environment.
Included within Triad's state-of-the-art facility is our CNC Turning Department; WEDM (5 axis machines with auto-thread, essential for 24/7 capability); Abrasive Water Jet; and an extensive Toolroom which supports our advanced fixture and tooling requirements. Coordinate Measurement Machines, with travels up to 48"x100"x 40", are equipped with fully programmable heads and auto-tip changing capability, which support our machining capabilities. Triad's true strength is our process control and our production capacity, while still maintaining the agility of a smaller company. This is achieved through a team of creative and dedicated people.
PRECISION MACHINING
Triad fulfills the demand for precision machined components of the highest quality and detail. We specialize in meeting the strict requirements of our customers in both commercial and military aviation; as well as power generation and telecommunication industries.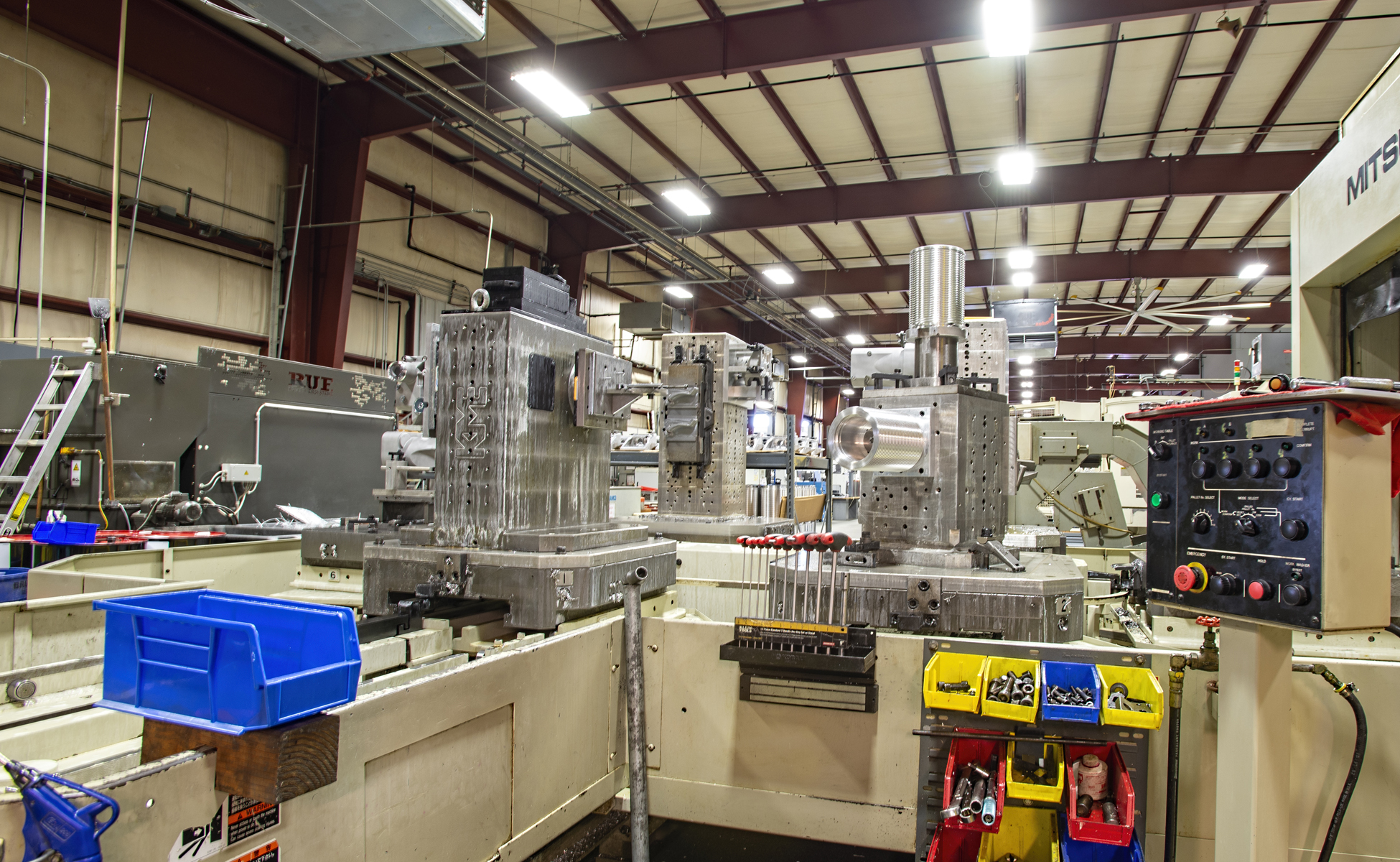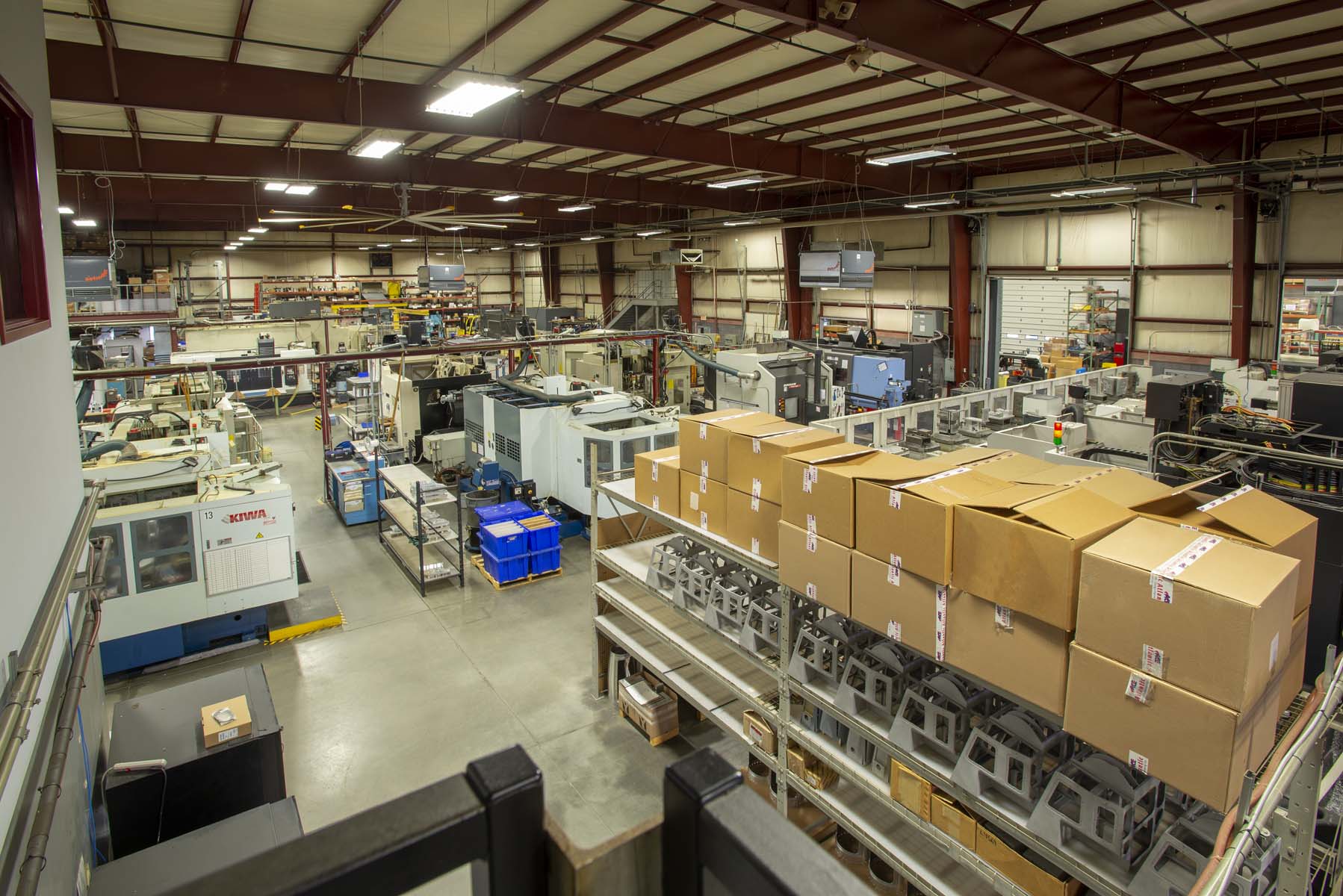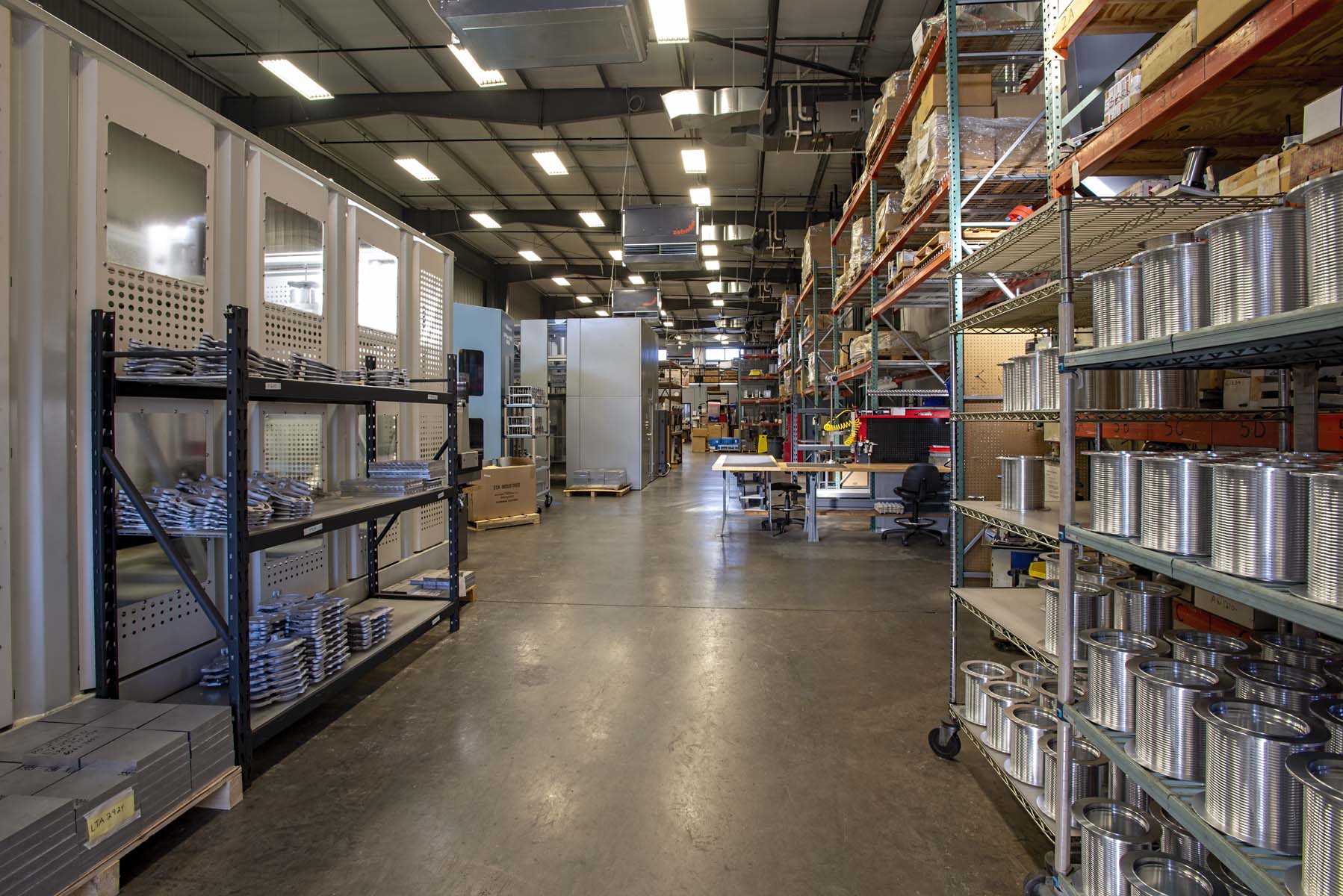 Our facility utilizes state-of-the-art CNC machining technology which reduces cost and lead-time to our customers. Triad's manufacturing services include 5-Axis CNC machining; CNC turning; wire EDM; assembly/test; all supported by tooling and fixturing designed and built in house. Triad's core competency is accomplished through 8 FMC's supporting continuous lights-out flexible manufacturing.
In addition to our extensive machining capabilities, Triad supports complete to specification sub-assembly services for its customers, in accordance with AS9100 Rev D.
The list includes Fortune 500 corporations—worldwide medical products manufacturers, major defense contractors, communication industry giants – and small business customers too.